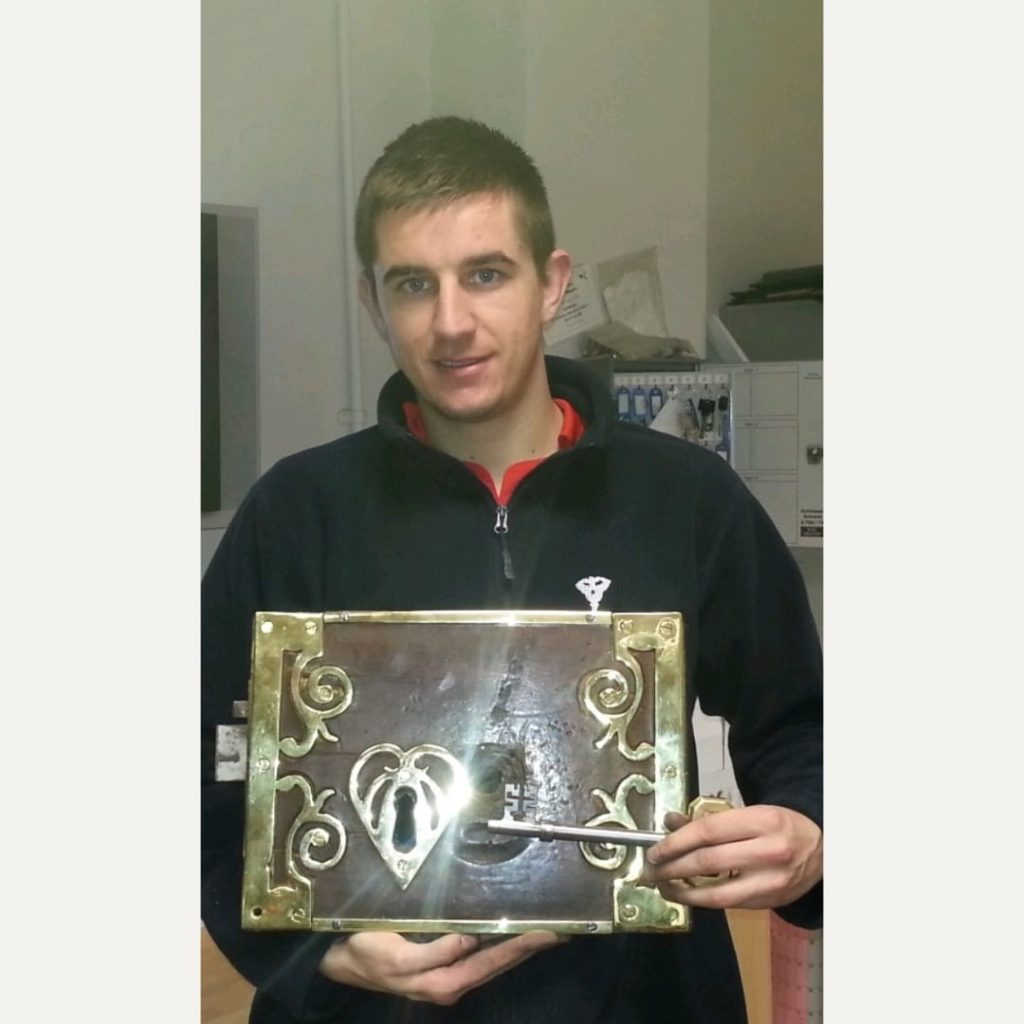 Historical Lock & Key
This is a little throwback to my earlier years as a Locksmith. I completely restored this 100+ year old lock that belonged to a Georgian Building. I also custom made a key which was cut by hand over a 2 day period. As the key blank itself was so expensive to have made, the customer only wanted 1 key, so I only had 1 shot to get it right.
In the end, the customer was thrilled, the key worked  and both lock & key looked great.